PRODUCT FOCUS: Anti-Ageing CC Cream – ultimate hair hero!
January 13 2021 by: Joanna Plant
If you've been a Naturtinter for a while now, then you'll be well aware of the fantastic benefits of the Anti-Ageing CC Cream, but if you're new to the brand or perhaps haven't ventured into our aftercare range before, then you might want to have a look at this little bottle of hair wonder!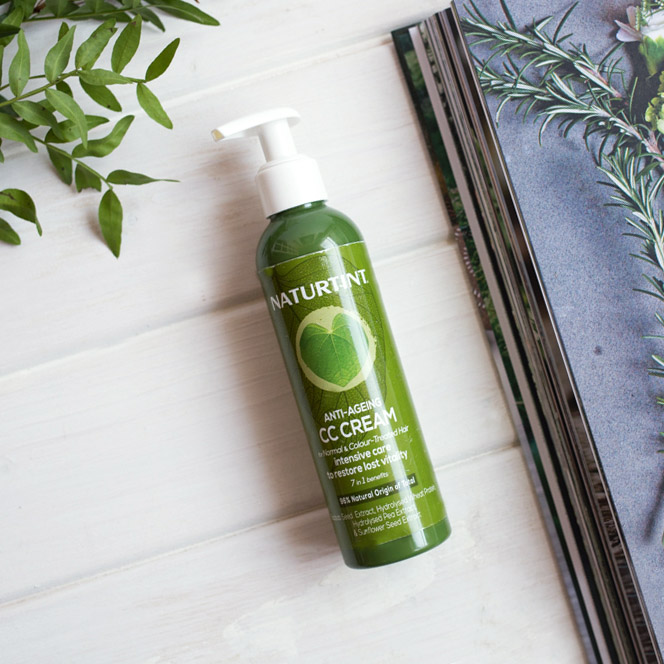 Naturtint's Anti-Ageing CC Cream was first introduced as a humble sachet in boxes of permanent hair dye, many moons ago, designed to help lock in the colour and leave hair looking and feeling younger and softer. From the moment we started to include this little sachet however, customers wanted to know how they could get their hands on more – would we be bringing it out in a bottle? When would it be available? Where would it be available? Would they be the first to know?!
And so, as soon as we started to sell the 200ml bottle, the Anti-Ageing CC Cream became a firm-favourite, regularly being our best-selling aftercare product and gracing the pages of many a beauty magazine. But what was all the fuss about?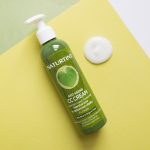 Well, first of all, the CC Cream is a multi-purpose product – not only does it strengthen, enhance shine, soften and moisturise hair, but it also repairs, nourishes and reduces split ends. It's a 7-in-1 wonder.
Secondly, a little goes a long way. It's an intensive, leave-in conditioner that is applied to damp hair after washing and combed through, so a 200ml bottle lasts ages.
It also contains a myriad of naturally powerful ingredients, including;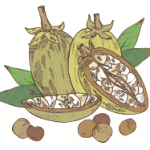 Baobab Extract – a naturally active anti-ageing complex that nourishes and protects, plus a natural conditioner that provides shine and volume.
Hydrolysed Wheat Protein – adds volume, strength and importantly, reduces breakage.
Hydrolysed Pea Extract – repairs damaged hair fibres.
Sunflower Floral Water – naturally anti-oxidant and anti-ageing, it helps lock in colour and tackle pesky split ends.
And lastly, the CC Cream is designed to address the many other ways in which our hair can age – when we think of ageing hair, we often just think about greying or white hair, but hair can show signs of ageing in lots of other ways – it can become thinner and weaker, it might become more coarse and dry and often it can become dull and lack shine. The CC Cream helps to try and tackle these issues by hydrating, softening and restoring lost vitality.
And we're pleased to say that the CC Cream is still a staple in many a Naturtinters bathroom cabinet and it still features in many hair-hero round ups too, just look at this recent one from the Daily Mail;
So, if you've not tried the CC Cream before, why not give it a go? You can thank us later ????