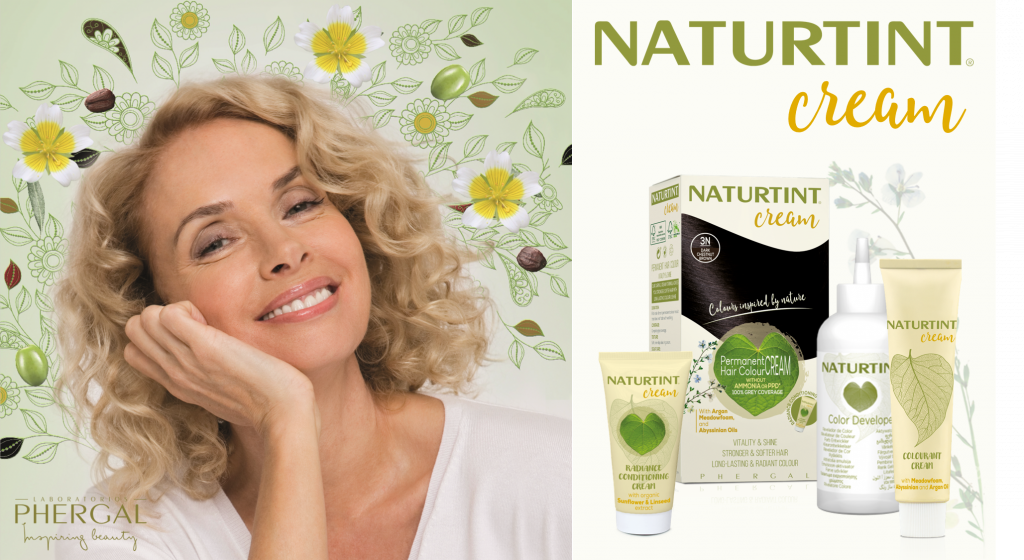 As we age, our bodies gradually produce less melatonin, which in time turns our natural hair colour to grey – the most familiar sign of hair ageing, but not the only sign. We also often see the condition of our hair deteriorate too, because over time our bodies produce less keratin meaning hair becomes thinner and lacks volume. Keratin is an important 'building' component of the hair so as the level of this reduces, hair can become fine, dull and weak.
Add to this, more years exposed to potential damage from UV radiation, aggressive cosmetics and hair styling, and our hair can really start to show the signs of ageing.
Naturtint Cream not only hides the greys, but it tackles these other signs of hair ageing too, using Age Control Technology to re-strengthen and rejuvenate hair. Meadowfoam, Abyssinian and Argan oils contain a high content of linoleic acid and natural Vitamin E which are able to penetrate into the core of the hair, to revolumise, restrengthen and restore vitality.
Meadowfoam Seed Oil (Limnanthes alba) also helps to restore the natural lipid layer on the scalp, which can also thin as we age, as our bodies produce less sebum. The sebum coats the scalp in a natural protective layer so as this is reduced, our scalps can become more easily irritated. Naturtint Cream is designed with this in mind and respects the scalp by using ingredients like Meadowfoam Seed Oil and avoiding others like ammonia.
*It is also PPD-free, for consumers looking to avoid this ingredient and instead uses PTD, but it is not suitable for people with known PPD-allergies and existing hair colour allergies.
Each box contains a Radiance Conditioning Cream that moisturises and softens hair after colouring. Its acidic pH is balanced with the colouring process, meaning it will close down the cuticles and lock the new colour in. Hydrolysed Wheat Proteins contain amino acids very similar to those found in hair's keratin, so help to repair and rebuild hair fibres, whilst Organic Sunflower Extract helps prolong colour by protecting the hair from environmental damage. Organic Linseed extract and Lemon Fruit Water moisturises, softens and refreshes the hair. Lemon Fruit Water is naturally rich in Vitamin C, which is an anti-oxidant and further helps to protect hair from free radicals.
Available in 8 shades