Summer holiday haircare – our top tips and product picks to keep your locks looking shiny and healthy in the sun!
July 7 2022 by: Jo M
After the last few years, we all deserve a summer holiday more than ever – that feeling of the warm sand under our toes, refreshing pool dips and balmy evenings sounds like heaven right now.
But, while it might be just what we need, it's not always what our hair needs – the sun, sea and wind can all dull and damage strands, and nobody's got time for tangled, knotty hair on holiday. Don't even get us started on the effects of chlorine on our radiant new shade either – colour too close to your holiday and you might find your hair quickly takes on a green tinge after a few days chilling in the pool…!
Fear not – help is at hand! Our very own hairdresser (and Customer Services & Technical Advisor, to give her her official title) has shared her top tips for maintaining healthy, glossy hair on your summer vaycay;
☀ Prepare rather than repair! Adopt your summer haircare routine well before you travel, so your hair is in the best possible condition to withstand the impact of the elements.

☀ Have a pre-holiday trim, so your hair is free from split ends that could otherwise become much worse with a change of climate.

☀ Have your last colour at least a week before you go on holiday, so it has time to settle and you have washed it a few times before you dive in the pool – otherwise any colour residue left in the hair could go green!

☀ If you are in and out of the pool, try to rinse the hair thoroughly every time you leave the pool to remove the chlorinated water. You can even wet the hair before entering the pool so that the fibres swell with un-chlorinated water first, reducing colour fade and drying.

☀ Don't forget your scalp! The scalp is as likely to burn as the rest of your skin so don't forget to slap the suncream on any exposed areas such as your parting and your ears.

☀ Protect your hair from UV rays that can dry it out by wearing a hat when in the sun. If you have long hair, wear it in a loose bun or knot, so less hair is exposed to the sun and to help prevent knotting when you are enjoying the sea breeze!

☀ Take advantage of those balmy evenings and allow your hair to dry naturally, giving it a break from heated styling tools. And when you're cooling down in the shower at the end of the day, rinse your hair in cold water to close the cuticles of your hair, making it appear smoother and softer.

☀ Remain hydrated! Drinking plenty of water on holiday is essential for your health but also helps your hair too.
The Naturtint range has many products that can also help protect your hair on holiday, so read on for some of Kerry's ultimate holiday hair heroes…
Constant exposure to the sun weakens the protein structure of hair and draws out moisture, which can lead to reduced elasticity and more breakage. Counter this impact by using a leave-in conditioning treatment like the Anti-Ageing CC Cream, which has 7 in 1 benefits including protecting the hair from damage, heat, UV and pollution.
HAIR FOOD CHIA PROTECTIVE MASK
Your hair gets thirsty in the summer heat, just like you do! So, treat it to a weekly hydration boost to help return the moisture and boost its condition. The Protective Hair Mask contains Chia, rich in protein and amino acids, which are essential for healthy hair growth. It helps hair frequently exposed to the sun or external aggressors such as hair colours, to maintain a healthy-looking shine and smooth finish.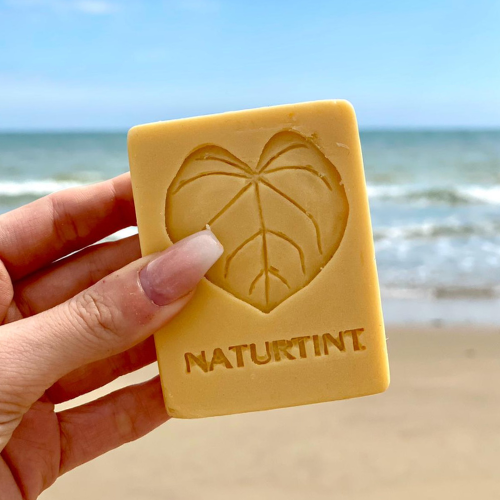 2 IN 1 SHAMPOO & CONDITIONER BARS
An absolute game-changer if you are travelling light or need to have some toiletries in your hand luggage – our solid shampoo & conditioner bars won't leak or break the 100ml rule, plus you only need to pack one rather than separate shampoos and conditioners. This Nourishing Bar contains Argan Oil, rich in Oleic Acid and Vitamins A and E, that nourishes and revitalises the hair fibre.
COLOUR FIXING SHAMPOO & PROTECTIVE CONDITIONER
Products that are specifically formulated to prevent colour fade will help to protect your hair from the sun's damaging effect and help keep your gorgeous colour from dulling. The Colour Fixing Shampoo and Protective Conditioner have been specifically designed to help maintain the healthy condition of hair, giving it illuminating shine and promoting a long-lasting colour that does not fade.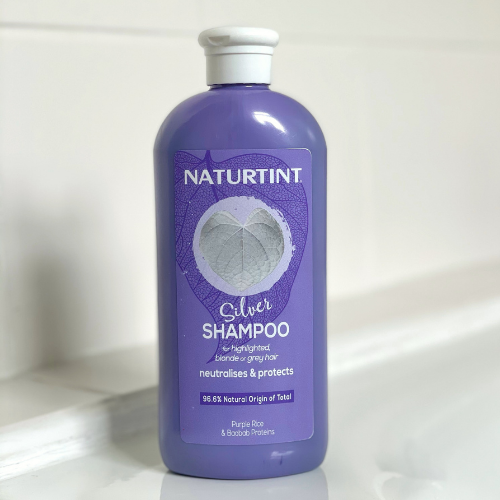 If you have blonde or grey hair, the purple pigments in Naturtint's Silver Shampoo will help to balance our unwanted yellow or orange tones that can become more prevalent in the sun – nobody wants brassy hair as their holiday souvenir! Regular use will keep hair colour cool for longer as well as helping to restore softness and shine.