Getting old sucks – but thinking back to our grandparents' generation with their blue rinses, short 'set' hairstyles and old-fashioned clothes, we can appreciate how lucky we are that times have changed.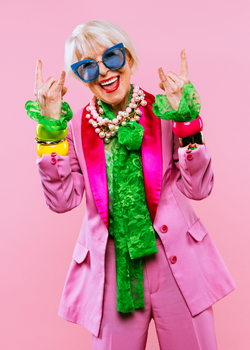 These days there are no rules for how we must present after a certain age. Love jeans? Then rock them in your 90s. Bright pink hair? Follow Dame Helen Mirren's lead and style it out on the red carpet! Long hair in your 70s? Absolutely! You try telling Cher she needs a haircut!
Basically, you do you. But, if you are looking to 'Turn Back Time' 😜 with your hair colour, there are some pitfalls to avoid that have the potential to add years rather than reverse the clock.
Kerry, who runs our Naturtint helpline has the following advice for colouring hair sympathetically as we age, without sticking too rigidly to the rule book;
"As we get older, many of us benefit from colouring a little lighter than we perhaps did in our 30's or 40's – our skin tone changes as we age and very dark hair can make the skin look washed out and dull, draining colour from the face," she said.
"Really dark hair can also cast shadows on your face emphasising lines and wrinkles, plus dark hair against a light scalp can make thinning hair more visible if that's a concern."
But it's not just very dark hair that can age us, says Kerry;
"Opting for too light a blonde, that's verging on brassy can look unnatural and be quite unflattering as we age."
"So, try to pick shades close to your natural (pre-grey) colour – and opt for just two shades darker or lighter."
"As you go greyer, slightly lighter shades are usually better as they brighten your face, illuminating your skin tone and giving you a youthful glow, but a natural-looking blonde for your tones is the most flattering."
"Plus, lighter colours mean your root regrowth won't show so much."
But, it doesn't matter what colour your hair is if it's dry and damaged, as that's a sure fire sign of our age!
As we grow older, our hair can become more easily damaged and dehydrated by environmental factors, resulting in hair that is not as shiny, elastic, or strong as it used to be.
These environmental factors include exposure to ultraviolet (UV) light, humidity, wind and even chemicals in hair products, which can impact the growth and texture of individual hair fibres.
An easy way to combat the frizzy texture of post-menopausal hair however is with an intense leave-in conditioner like the Anti-Ageing CC Cream. This will provide extra moisture to the hair, protect it from damage, and help detangle the strands.
NATURTINT ANTI-AGEING CC CREAM
Formulated with natural and organic plant and seed oils and extracts, Naturtint's Anti-Ageing CC Cream helps to combat the main signs of hair ageing and protect your hair from damage, heat, UV and pollution.
Your hair's natural keratin is restored, leaving it strong and full of shine. Hair looks and feels younger, and your colour lasts longer.
Specifically formulated with baobab extract, a naturally active anti-ageing complex that nourishes and protects, it's also a natural conditioner which provides vitality, shine and volume.
Hydrolysed wheat protein adds volume, strength and reduces breakage by up to 80%, whilst hydrolysed pea extract repairs damaged hair fibres.
Sunflower floral water provides antioxidant and anti-ageing care, as well as sealing split ends.
As we age, our bodies gradually produce less melatonin, which in time turns our natural hair colour to grey – the most familiar sign of hair ageing, but not the only sign.
We also often see the condition of our hair deteriorate too, because over time our bodies produce less keratin meaning hair becomes thinner and lacks volume. Keratin is an important 'building' component of the hair so as the level of this reduces, hair can become fine, dull and weak.
Naturtint Cream not only hides the greys however, but it tackles these other signs of hair ageing too, using Age Control Technology to re-strengthen and rejuvenate hair.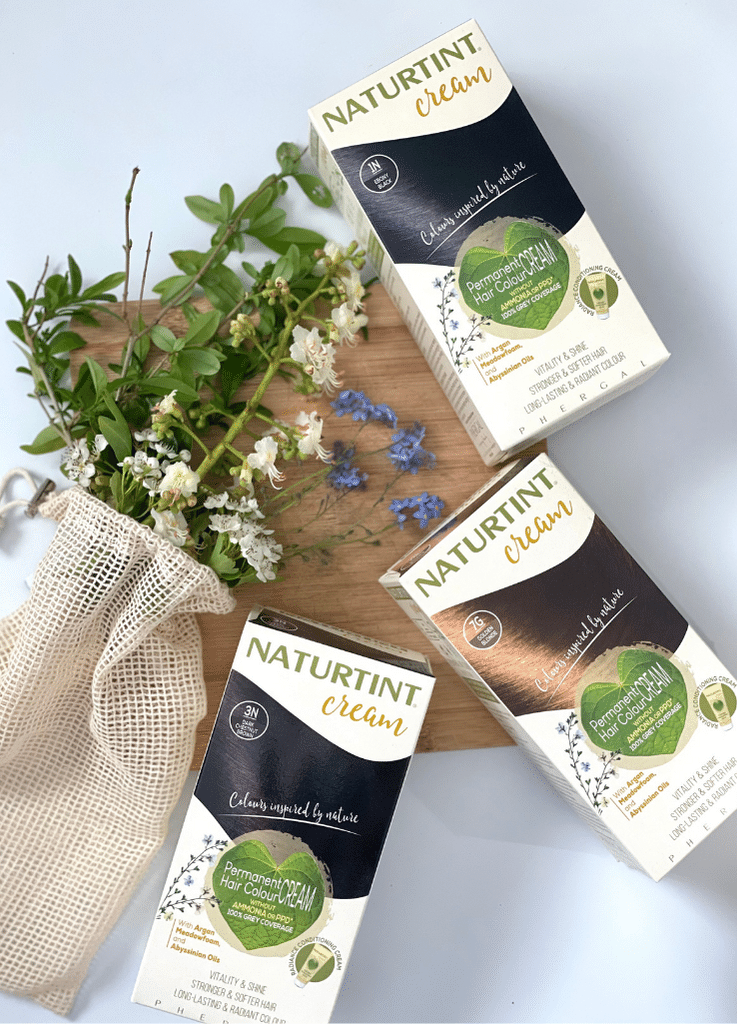 NATURTINT CREAM PERMANENT HAIR COLOURS
Enriched with Meadowfoam, Abyssinian and Argan oils that contain a high content of linoleic acid and natural Vitamin E, which can penetrate the core of the hair to revolumise, restrengthen and restore vitality.
Meadowfoam Seed Oil (Limnanthes alba) also helps to restore the natural lipid layer on the scalp, which can thin as we age, and our bodies produce less sebum. The sebum coats the scalp in a natural protective layer so as this is reduced, our scalps can become more easily irritated.
Naturtint Cream is designed with this in mind and respects the scalp by using ingredients like meadowfoam seed oil and avoiding others like ammonia.
Each box contains a Radiance Conditioning Cream that moisturises and softens hair after colouring. Its acidic pH is balanced with the colouring process, meaning it will close the cuticles and lock the new colour in.
Hydrolysed wheat proteins contain amino acids very similar to those found in hair's keratin, so help to repair and rebuild hair fibres, whilst organic sunflower extract helps prolong colour by protecting the hair from environmental damage.
Organic linseed extract and lemon fruit water moisturises, softens, and refreshes the hair. Lemon fruit water is naturally rich in vitamin C, which is an antioxidant and further helps to protect hair from free radicals.