Our Ingredients
NATURTINT Permanent Hair Colours are formulated with high levels of natural ingredients, including organic plant and seed oils and extracts.
NATURTINT Permanent Hair Colours are formulated with high levels of natural ingredients, including organic plant and seed oils and extracts. It's Naturtint's mission to find new, naturally better, more gentle ingredients that care for your hair and scalp, give your hair radiant colour and shine and respect the environment, which is why Naturtint is so proud of their USDA Biobased certification.
When creating formulations, Naturtint's goal is to replace as many synthetic ingredients as possible with plant-based alternatives. These work alongside the essential, but small number of, chemical ingredients including hydrogen peroxide and PPD, required to deliver the best possible permanent hair colour results and finish. Where such synthetic ingredients are required, only the highest quality are used and in as low a level as possible.
We've always been proud to say Naturtint hair colours do not contain:

Ammonia, Resorcinol, Parabens, SLS/SLES, Silicones, Mineral Oils, Heavy Metals, Artificial Fragrance

Naturtint chooses only the highest quality, purest ingredients. Our formulations contain very high levels of natural ingredients, including natural and organic plant and seed oil and extracts, each one carefully chosen for their proven hair and scalp enhancing benefits: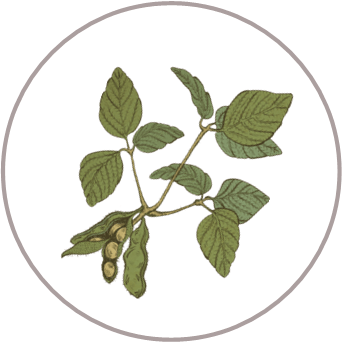 Olive Oleic Acid – an essential fatty acid extracted from Olive Oil that provides strength and vitality. Its unique composition allows it to penetrate deeply into the hair, strengthening it from the root to tip. Its photo-protective properties help to protect hair from environmental damage. The result is highly moisturised, soft and strong hair.

Meadowfoam Seed Oil – helps to restore hair's elasticity and keep it moisturised and full of shine. It also helps to protect and care for your scalp during the colouring process.

Quinoa – considered a "complete protein", quinoa contains all essential amino acids. In the Multi-Care Mask it helps to fix the hair colour, resulting in a more intense and longer lasting shade. It also aids styling and helps boost shine, for healthier looking hair.

Organic Shea Butter – nourishes hair thanks to its high concentration of vitamins and natural fatty acids. Shea Butter is deeply moisturising and helps reduce breakages and split ends, plus soothes dry scalps.

Baobab Proteins – the Baobab tree is known in its native country as the "Tree of Life" – in the Multi-Care Mask it helps to rebuild hair's natural keratin and protects hair from heat, UV and pollution for healthier, younger looking hair.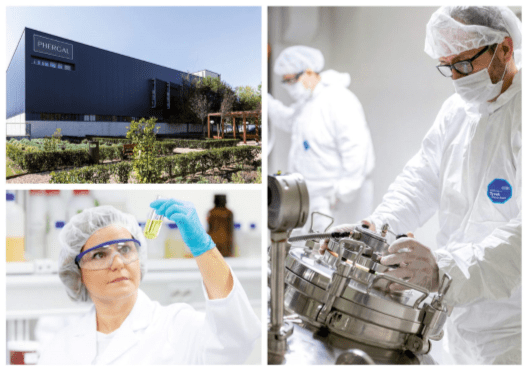 The use of hydrogen peroxide in hair colours
Hair colours that permanently lighten the hair must contain hydrogen peroxide as the lightening agent. Naturtint, however, has always adjusted the level of hydrogen peroxide in the permanent hair colours, to the minimum amount that is still effective and continues to do so.

The use of PPD and PTD in hair colours
PPD, or paraphenylenediamine, is a chemical substance that is widely used in oxidative hair dyes, to ensure a permanent colour and complete grey coverage. The use of PPD is strictly governed under EU regulations because it can cause allergic reactions. Naturtint Permanent colours continue to contain the absolute minimum levels of PPD, well below the maximum set by EU law, and adjusts these to the lowest amount necessary for each shade. Naturtint Cream colours contain toluene-2,5 diamino sulphate (also known as PTD or para-toluenediamines), that works in a very similar way to PPD and is also strictly regulated by the EU, because of the risk of allergy. In the Naturtint Cream and the Root Retouch Creme colours, the level of PTD used is adjusted to the lowest amount necessary for each shade and always below the maximum set by EU law.

If you have a known allergy to PPD or PTD, please don't use a permanent hair colour that contains these ingredients – regardless of the levels used – and be careful when considering any true, permanent oxidative hair dye, as all will contain ingredients like those mentioned above. It is also possible for individuals who are allergic to PPD (p-phenylenediamine) to also be allergic to PTD (para-toluenediamines), as cross reaction can occur.
If you do have a sensitivity to PPD or PTD, or you simply wish to avoid it, have a look at the Reflex Semi-Permanent Henna Cream range. The Reflex range consists of 6 shades from Black to Golden Blonde, all of which are free from Hydrogen Peroxide, Ammonia, Resorcinol, Parabens, DEA, SLS, SLES, Mineral Oils, Paraffin and significantly, PPD and PTD. Reflex shades can be used to enhance your natural colour, or darken hair, for up to 12 washes. Because they don't contain Hydrogen Peroxide, they cannot lighten hair and because they don't contain colour pigments such as PPD or PTD, they can only cover the early signs of grey and cannot cover white or stubborn grey, or leave a permanent result. As they don't enter the hair fibre however, the colouring process is very gentle, actively caring for the hair and scalp leaving a natural gloss and shine. Henna has been added for its excellent conditioning properties and isn't used to colour the hair, so you can be confident of a quick and easy to use product and an accurate colour result.

Allergies to hair colours can be complex and are often because of a sensitivity to more than one ingredient, so if you have had a reaction, speak to your Doctor before you consider using anything else regardless of whether it is a permanent, semi-permanent or other.
Remember, irrespective of the brand or type of colourant you choose, whenever you colour your hair, always carry out a skin sensitivity test before use.