Hot date sorted for Valentine's Day?
Or perhaps you're not a fan of Feb 14th and would rather go for a few gins with the girls instead? After all, who really needs a silly, stuffed teddy bear and a ridiculously soppy card anyway…
And this year, Valentine's Day is a Thursday. And, with many of us working until 5pm, it can be a rush getting ready in time. But don't stress, we've come up with three super easy hair styles to impress.
And they're easy to do on your own, or you can grab a friend to help.
---
The high bun
We love a messy bun – they're quick, easy and simple. But if you're eating out at a fancy restaurant, you probably want something smarter.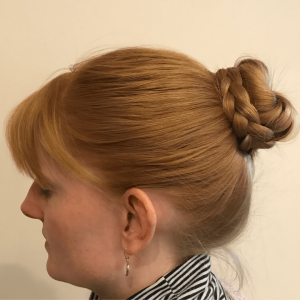 First of all, put your hair in a high ponytail. For ease, tip your head upside down to get it higher. Make sure there are no bumps or lumps in the hair.
When tightly secured in a bobble, grab about one third of the hair and keep it to the side.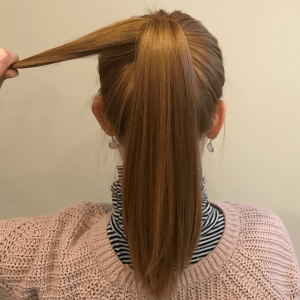 Wrap the thicker section of hair anti-clockwise around the bobble and secure with as many hair pins/bobbles as needed.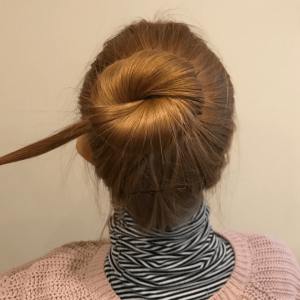 Plait the remaining hair and wrap it around the bun, making sure that you cover the bobble. Secure this with a hair grip.
Add some Naturtint Hairspray for extra hold!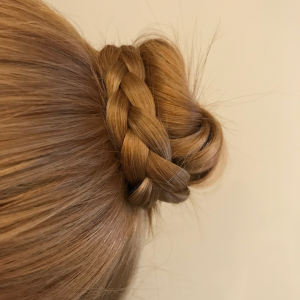 ---
The Bow
Put your hair half up, half down.
Before you secure the bobble on the third twist, pull out a section to make a bubble (as shown below). Don't pull the pony tail all the way through. This hair will become the sides of the bow.
Split this section of hair in to two, and grip either side to create the sides of the bow.
Take the remaining hair up and over the clear band. Pull it through to join the remaining hair. This creates the knot of the bow. Grip underneath to secure.
Add some Naturtint Hairspray for extra hold!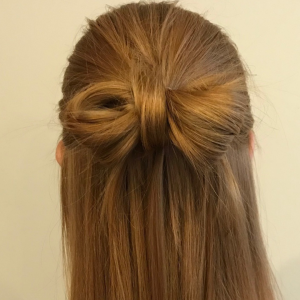 ---
The French Plait, with a twist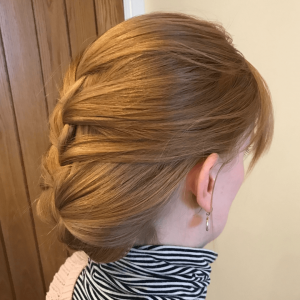 A top tip with this style, is to dry shampoo your hair prior to plaiting. This gives the hair more volume and it makes sure your layers won't immediately slip out. We recommend Naturtint's Dry Shampoo. It's made with 100% natural ingredients, it's non-aerosol and suitable for vegans.
First of all, put your hair in a French plait. If you're unsure how to do this, there are plenty of tutorials on YouTube to help you.
In essence, start with a simple plait at the top of your head. As you make your way down your head, pull in more and more hair to each strand of the plait in turn, then secure with a clear band at the bottom.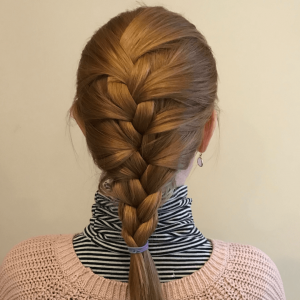 Then roll up (towards your head) the length of your plait and tuck under itself at the nape of the neck and pin in place.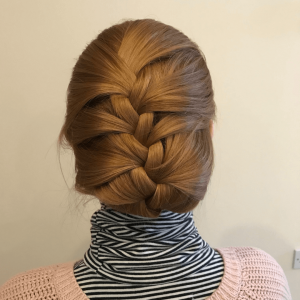 And, as you've probably noticed, these styles are much easier to do with longer hair. If you have shorter hair, why not add a diamante pin to your locks to add a bit of sparkle? Or perhaps some flowers attached with a bobby pin?
---
Have a look at some of our previous blogs for stunning hair styles for shoulder-length hair:
https://naturtint.co.uk/the-easiest-party-style-for-shoulder-length-hair
https://naturtint.co.uk/the-perfect-look-for-your-new-years-eve-festivities