WEAK OR DRY HAIR? We have new products for you!
March 11 2020 by: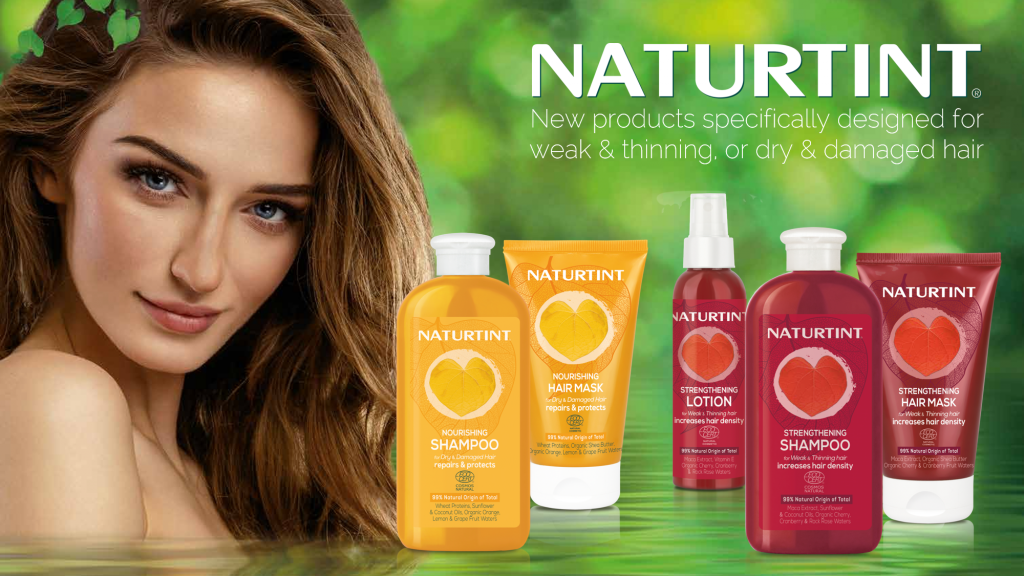 The Naturtint Aftercare & Styling range, enriched with organic plant and seed oils and extracts, was originally launched to help customers maintain the healthy condition of their hair after using Naturtint, giving it illuminating shine and promoting a longer lasting colour. Now, the makers of Naturtint have used their haircare-expertise to develop aftercare products not only for coloured hair, but for weak and thinning hair, and for dry and damaged hair too.
So now, even more of you can complete your haircare routine with our naturally effective aftercare and styling range!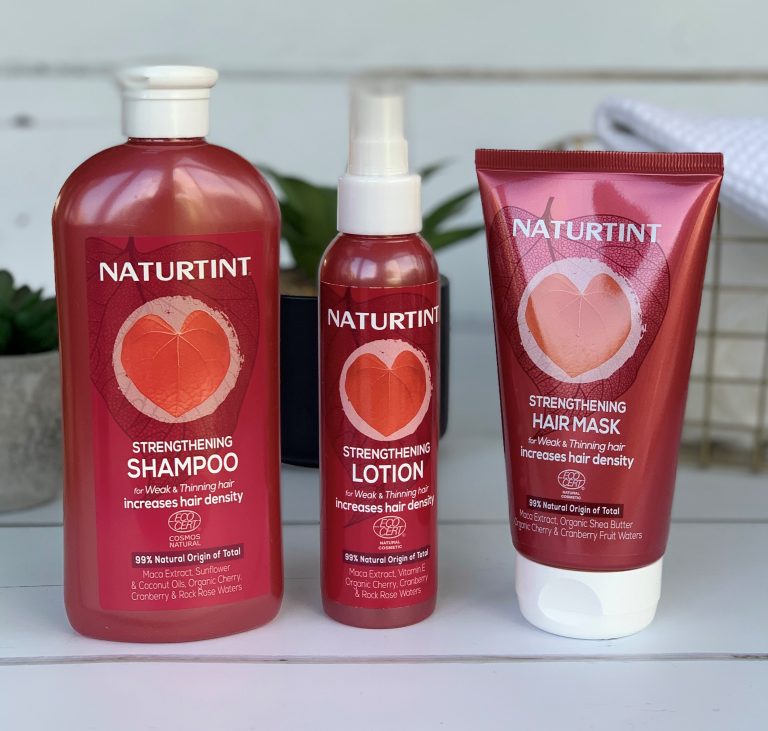 STRENGTHENING SHAMPOO, LOTION AND HAIR MASK – for weak and thinning hair
Specifically designed for weak, thinning and delicate hair, Naturtint's NEW Strengthening range uses carefully selected ingredients that strengthen the hair root and increase hair density, for thicker looking hair and lasting shine.
Maca Extract – helps increase hair density, protect against environmental stress and strengthen the hair root.
Organic Cherry & Cranberry Fruit Waters – help improve microcirculation of the hair follicle and provide anti-oxidant protection.
Organic Rock Rose Water – purifies the scalp.
The Strengthening Hair Mask also uses Milk Thistle & Organic Shea Butter, which provide natural fatty acids to restore hair's natural shine and in the Strengthening Lotion, Vitamin E provides additional anti-oxidant protection.
The Strengthening Shampoo is approved COSMOS NATURAL by ECOCERT and the Hair Mask and Lotion approved as Natural Cosmetics, also by ECOCERT.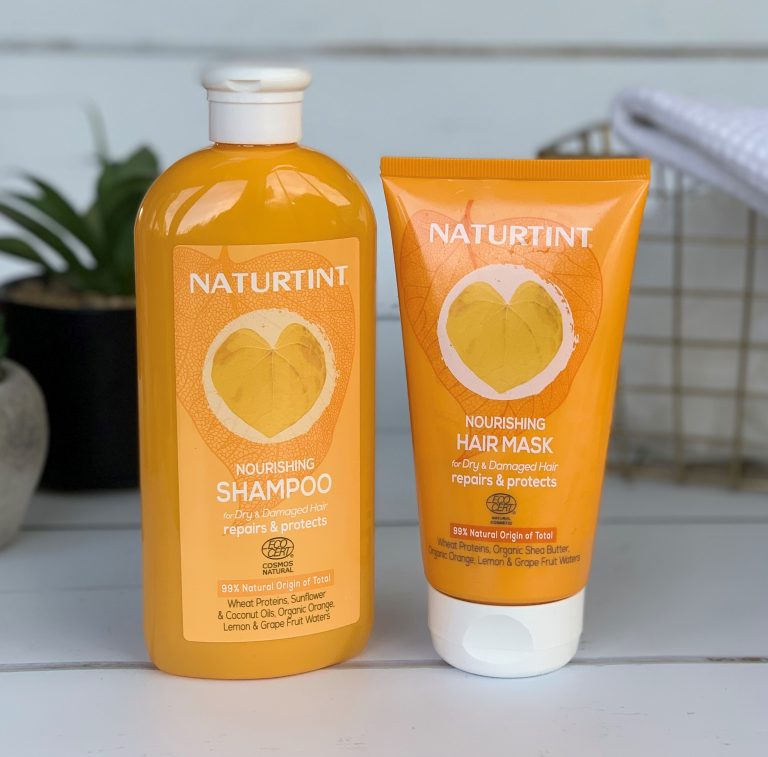 NOURISHING SHAMPOO AND HAIR MASK – for dry and damaged hair
Dry hair is a common complaint many of us suffer from – dull, lifeless hair that lacks shine and is often a nightmare to manage! Well step in Naturtint's NEW Nourishing Shampoo and Hair Mask, both of which have been carefully developed to deeply nourish and repair, restoring softness and shine.
The Nourishing Shampoo, certified COSMOS NATURAL by ECOCERT, contains 99% natural origin ingredients, including;
Hydrolysed Wheat Proteins – penetrate deeply into the hair fibre, repairing and restructuring the delicate keratin, reducing breakage. Hair looks and feels healthier and rehydrated.
Organic Orange & Lemon Fruit Waters – help to reduce split ends.
Organic Grape Fruit Water – anti-oxidant.
Naturally-derived Cleansers – gentle cleansing from coconut and sunflower oil extracts respects and helps rebuild the natural, protective layer of the scalp. Easy to manage hair.
The Nourishing Hair Mask uses Organic Shea Butter which is rich in vitamins A, D, E and F, to deeply nourish hair leaving it soft and manageable, plus Milk Thistle to bring back hair's natural shine. Also containing 99% natural origin ingredients, the Nourishing Hair Mask is approved as a Natural Cosmetic by ECOCERT.