A whole lotta Shampoo Bar love…🥰
December 16 2020 by: Joanna Plant
Since we launched our best-selling 2-in-1 Shampoo & Conditioner bars earlier this year, we've been feeling the love from our amazing band of Naturtinters!
So, rather than us telling you how amazing these environmentally-friendly bars are, we thought we'd just share some of their comments.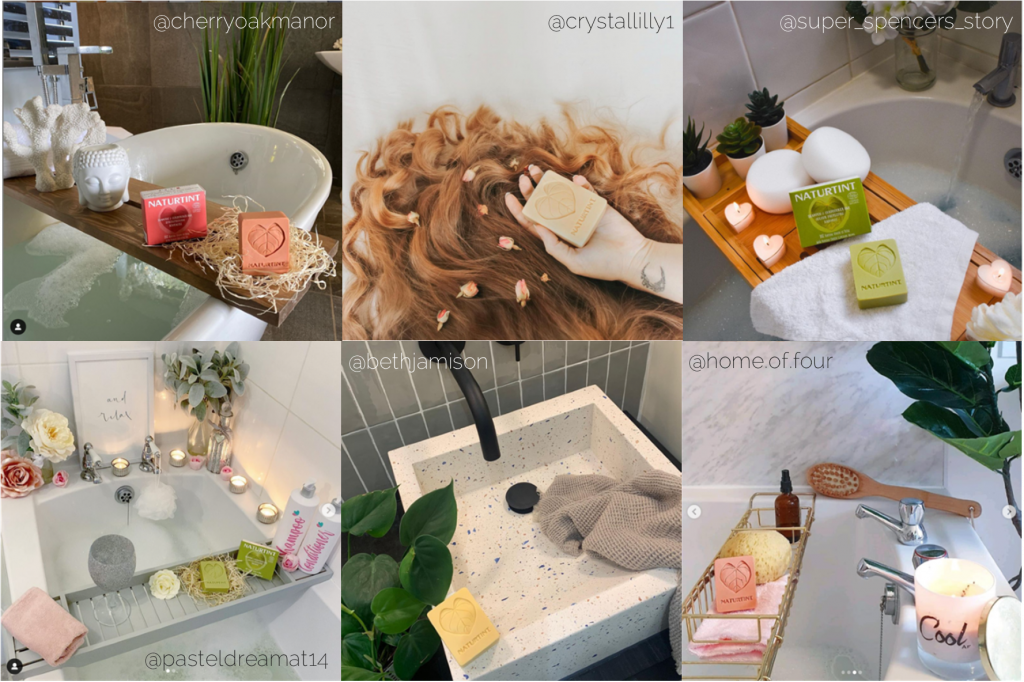 "I've been really pleased with the condition of my hair, it feels clean and shiny but without being fluffy or lightweight. In terms of the bar, it seems nice and robust after a few washes and hasn't lost much of its size. I do have to remember to take it out of the shower, so that it doesn't get too wet when my family are in there. I would be happy to use the Naturtint on my children's hair too, there's no nasties in there and using the bar means less risk of shampoo in the eyes!"
Read the full review here – https://www.mummyswaisted.co.uk/review-naturtint-shampoo-bars/
"After a week of using the shampoo and conditioner bar, my scalp was looking loads better. I did not expect this at all. I was actually really surprised that I no longer had any flakes on my scalp. The ends of my hair were still dry, but not as frizzy. I did try once without the shampoo bar, but sadly my ends are too frazzled. However, once I get my hair cut, I won't need to use the mask."
Read the full review here – https://prettycore.com/naturtint-2-in-1-colour-protecting-shampoo-and-conditioner-bar-for-colour-treated-hair/
"The bar itself smells lightly of honey, which is quite pleasant and doesn't stick to your hair or skin for too long. It's a subtle scent. Using a bar instead of pouring some liquid in your hands is quite easy, it's just like using a bar of soap really, but it's for your hair instead. You can get a good lather with the Naturtint Nourishing Shampoo and Conditioner Bar, but not as much as with traditional shampoo – more like the amount I normally get with conditioner. This doesn't mean your hair isn't being cleaned though! My hair still felt really soft after being washed – and it was less frizzy for longer, which is very good."
Read the full review here – http://www.jupiterhadley.com/2020/11/02/naturtint-nourishing-shampoo-conditioner-bar-review/
"So, time to put the bar to the test! As directed, I thoroughly soaked my hair before gently rubbing the bar through and then gently massaged it to create a luxurious foam. Finally, I rinsed it all out and as soon as I did i could feel the difference, especially when I brushed my fingers through my hair! It felt so smooth that I couldn't wait to dry it to see whether it would still feel the same. I applied my GHD Heat Spray and dried my hair – it still felt super smooth! Plus let's not even talk about the scent – it's just amazing, I kept smelling my hair all day!"
Read the full review here – https://mehrshares.com/2020/10/28/naturtints-new-shampoo-conditioning-bar/
I have used this shampoo bar for six weeks, twice a week … and I have been absolutely converted. Apart from the bar being environmentally friendly and ideal for travelling (no liquid), I am absolutely thrilled to bits with how it has revitalised my hair and scalp. My dry scalp has completely cleared, my hair looks glossy and healthy and, dare I say it, fuller! My hair feels wonderful. There really isn't a downside. 10/10
Read the full review here – http://bootsshoesandfashion.com/review-naturtint-shampoo-conditioner-bar/
And it's not just bloggers who have fallen for the bars, either. Have a look at some of these reviews – all from verified purchasers and posted on our own website, Holland and Barrett, or Amazon.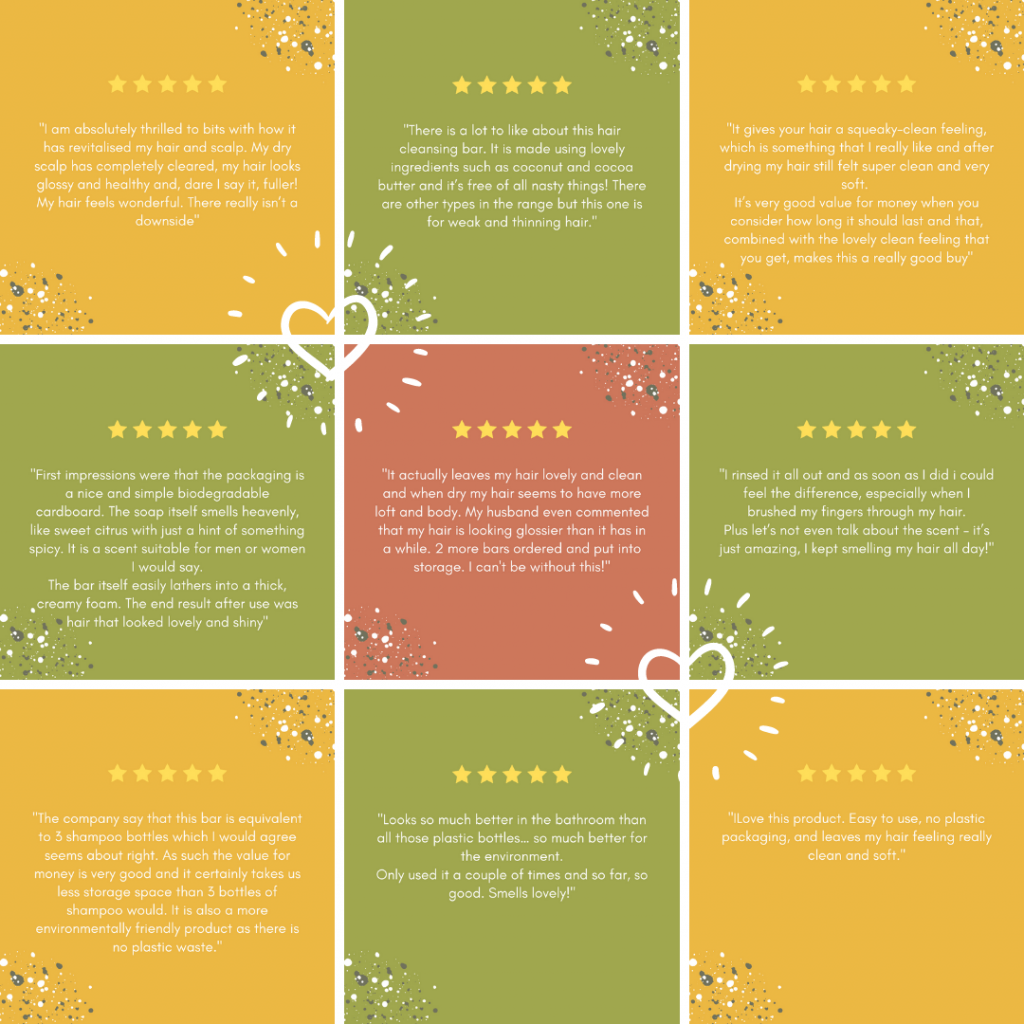 There are plenty more – so don't just take our word for it, have a read for yourself – or even better, grab yours now and be part of the Naturtint Shampoo Bar Love!